COOL2CARE Car Giveaway Date Announced
‼️
 Get your cards in 
Wasatch High School
 Students! Who wants to win this Ford Escape
🙋🏼
‍
♂
️
🙋🏼
‍
♀
️
Congratulations Fernando Diaz! We will be giving this Ford Escape Cool2Care Car away soon to one lucky Wasatch High School student‼️ Stay tuned🙌
Amber Swedenborg decided that she didn't need this car and wanted to donate it back to Labrum so we could give it away to another, well-deserving, teacher from the Wasatch County School District! Congratulations Jose Corroto on your new car!🤯 $1,500 in fuel to the winner and $500 to the runner up, Shannon Mecham. Big thanks to Mountainland One Stop for the fuel.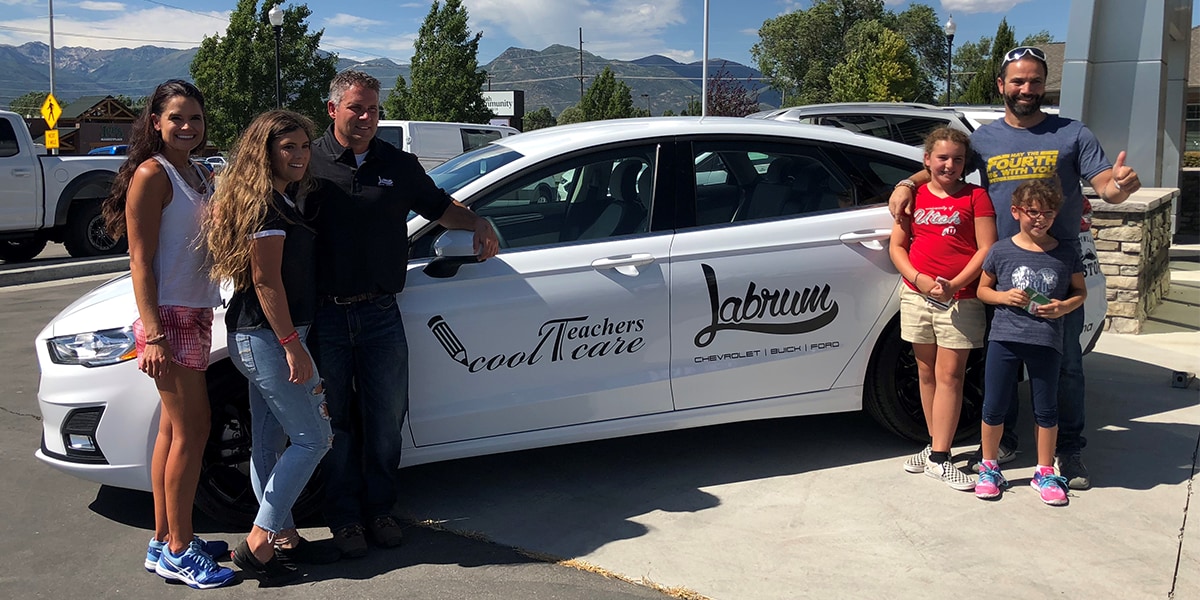 The winner for this year's Cool2Care Car Giveaway is Levi Bodily! Congratulations on your new 2018 Chevrolet Camaro! We would like to thank everyone who has made this another successful year! We would also like to congratulate all the students at Wasatch High School for being Cool2Care this year and to keep it up because we'll be back next year for Car# 9! #tradition #cool2care #wasatchhighschool 
This year we are introducing our Cool Teachers Care car giveaway! Just like our Cool2Care car giveaway we have done with the students at Wasatch High School, we are now giving away a car to one lucky teacher every year! We want to give back to them for everything they do for the students all around Wasatch County. This year was such a huge success and we are already excited for next year! Congratulations Becca Wilhite on her new car!
Congratulations Ana Santibanez, on winning the 2018 Cool2Care car! Throughout the year Wasatch High School Teachers award students based on their social and academic achievements. Out of those students, one is chosen, at random to win a cool car! Labrum's proud to be a part of this tradition by donating a car each year, this is lucky number seven! It's a 2016 EcoBoost Ford Mustang! It has been wrapped and designed by your local signage pros, Signarama. We cannot wait to see what great things are to come for the students of Wasatch High School! Thanks for letting us be a part of this great program!
Congratulations to Paul Christensen on getting a HOLE IN ONE at the Heber Valley Chamber of Commerce Annual Golf Tournament at Wasatch Mountain Golf Course! Enjoy your new 2018 Chevrolet Colorado! Homestead Resort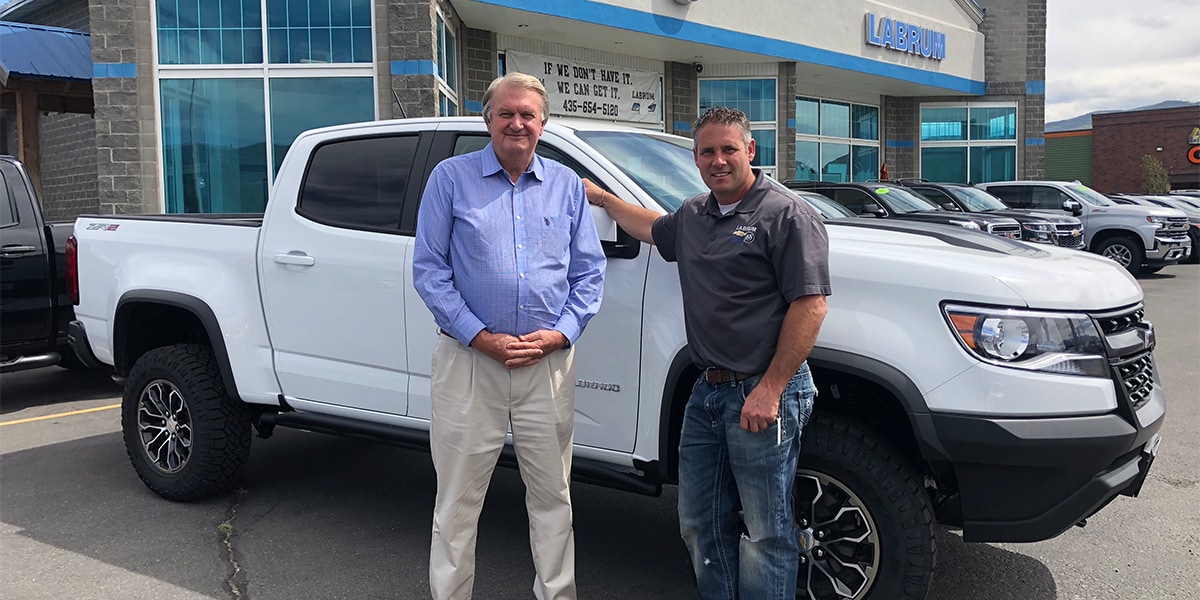 Hours
Monday

8:00 am - 6:00 pm

Tuesday

8:00 am - 6:00 pm

Wednesday

8:00 am - 6:00 pm

Thursday

8:00 am - 6:00 pm

Friday

8:00 am - 6:00 pm

Saturday

9:00 am - 5:00 pm

Sunday

Closed